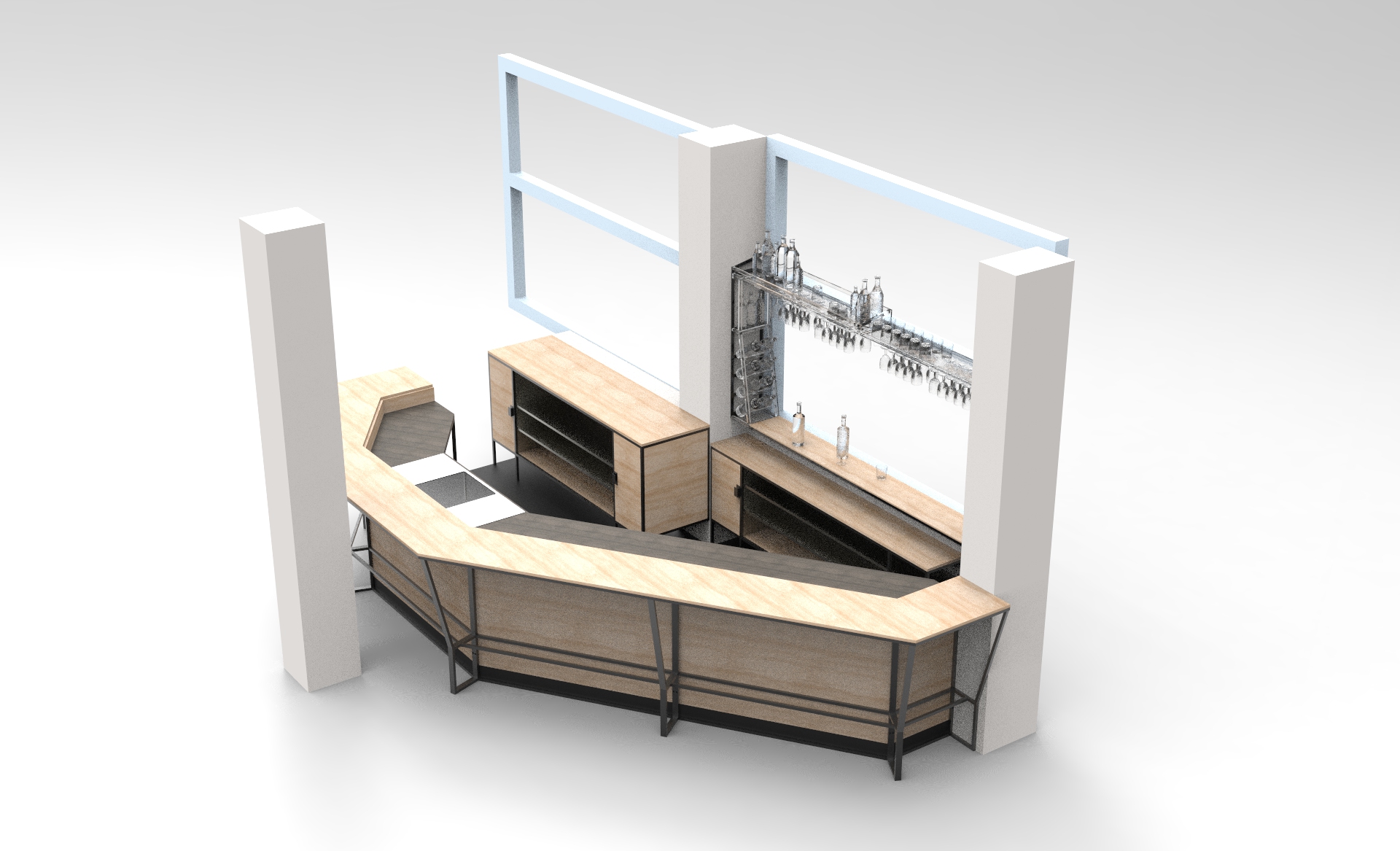 Dessin et conception du nouveau mobilier du Bar de l'Éthic Etapes Côté-Lac à Evian. Photos du montage.

L'ancien mobilier était vieillissant et l'agencement n'était pas optimal. J'ai repensé le mobilier sur-mesure pour dynamiser et valoriser l'espace. Tout en m'adaptant au budget de l'hôtel j'ai confié la fabrication et l'installation à une entreprise Française, Zhed. Nous continuons de collaborer avec la direction qui souhaite réhabiliter tous ses locaux.

Design of the new furniture for the Ethic Etapes Côté-Lac Bar in Evian. Pictures of the assembly.

The old furniture was aging and the layout was not optimal. I have redesigned the bespoke furniture to energize and revalue the space. While adjusting to the hotel budget, I entrusted the manufacturing and installation to a French company, Zhed. We continue to collaborate with the management who wishes to rehabilitate all its premises.